Counter-intuitive: Why "positive thinking" is terrible advice
Why "positive thinking" won't help you out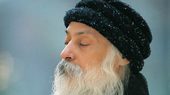 When asked what he thinks of the "positive thinking" movement, Osho believes that it's doing more harm than good. Why? Because it means we're denying reality and being dishonest to ourselves:
"The philosophy of positive thinking means being untruthful; it means being dishonest. It means seeing a certain thing and yet denying what you have seen; it means deceiving yourself and others."

The negative is as much part of life as the positive. They balance each other.